Amundi ETF, Indexing & Smart Beta awarded European ETF provider of the Year by Funds Europe
Monday 18 November 2019
Award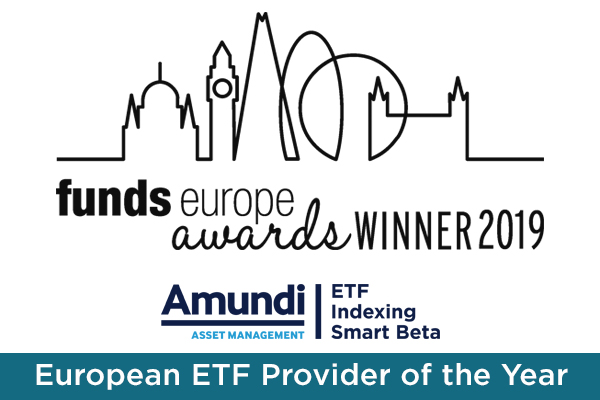 Amundi ETF, Indexing & Smart Beta received the very prestigious prize of "European ETF provider of the Year" during the Funds Europe Awards 2019 ceremony that took place in London on the 14th of November.
Each year, winners are chosen according to precise criteria with a dedicated panel and selected readers of Funds Europe.
The European ETF provider of the Year award is a recognition of Amundi's excellence in the European ETF industry, built on a continuous effort to offer innovative products at competitive pricing, together with a high quality of replication.
Funds Europe is one of the leading business strategy magazines for Europe's asset management professionals.