New insights Addressing climate change with ETFs
Monday 15 November 2021
Expertise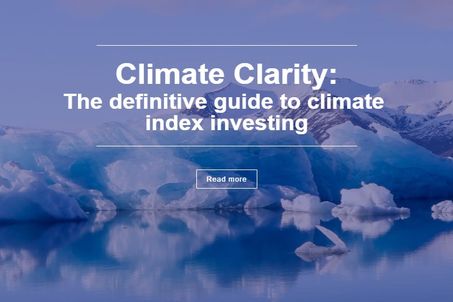 The momentous shift towards sustainability investing is one of the most revolutionary investment developments of our time, driving massive change in the industry and beyond.

This transformation will shape our futures, both personally and professionally, and we hope, will help to safeguard a future for generations to come.

Beyond the need to provide sustainable products and investment options for our clients, we see the importance of supporting investor education around the topic.

Education increases knowledge and awareness of the subject as well as increases the likelihood of real change being achieved.
This comprehensive digital guide is just one element of our dedication to democratizing education around sustainability and index investing. It provides passive investors at all levels with the information they need to make conscious and informed decisions about our financial futures.

Click here to explore Climate Clarity and make sure you are armed with all the information you need.